5 Things You Can Do To Make Your House Safer From Burglars
March 27, 2020
Now is a great time to mark some things off your to-do list, including Spring cleaning, home maintenance and taking extra measures to protect your home and family. Utilize your time at home by making sure your home is safe and secure! These simple tips can help you utilize your time while making your home safer and family better protected.
Reduce the Chance of Burglary with Five Steps
Do some Spring cleaning for a safer home.
Get notified of motion on your front porch with a smart doorbell.
Ensure all your doors and windows are securely locked.
Know how to "display" your home
Know your home or business is protected 24/7
---
What is the difference between professionally monitored and un-monitored security systems?
Un-monitored security systems do not provide the same level of protection for your home. Even when you have accessibility to your system by smartphone, there can be times you can not do anything or do not notice when an alarm goes off. 
With a professionally monitored system, your home is protected 24/7. Have the peace of mind that you deserve while our professionals support you in critical times. When a system detects a break-in, fire or other emergency, our professional operators and emergency respondents are notified immediately to save your home, or potentially your life!
The Importance of Spring Cleaning
By simply cleaning up your home's landscape, you are already one step closer to maximizing your security and safety. Eliminate hiding spots for burglars outside your home and evaluate your home's first line of defense.

We also gathered a Spring Cleaning Safety Checklist for homeowners to utilize and improve home safety.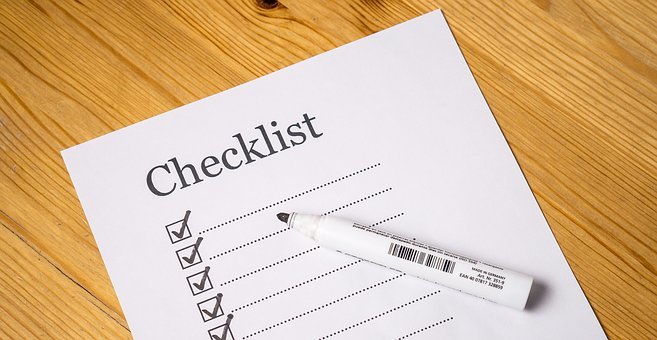 Ding-Dong! Know who is at your door before answering it!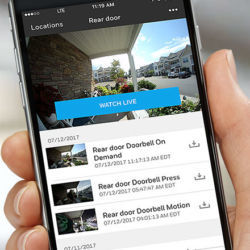 Practice social-distancing just became easier! No more missing visitors or package deliveries. A video doorbell camera is a step beyond a traditional lock and doorbell as it allows you to see who is at your door before opening it, whether or not they rang the doorbell. 
Have full conversations with your visitors and capture video or images when you are home and when you are not!
Keep All Doors and Windows Locked
While you are home and away, keep your home locked! 
You can get notified as you leave your home to lock your doors and arm your security system with ABCO's remote technology. Lock your doors, schedule your lights to turn on, make sure the garage is closed and arm your system all from your smartphone! 
Display Your Home
Burglars know what to look for when searching for a target. Deter their attention away with these simple steps...
Don't leave your boxes of expensive purchases where others can see. Don't advertise your valuables, instead break them down before taking them outside.
Place signs from your security provider in your lawn where it is visible.  
Don't let your mail or lawn get out-of-hand. By practicing good lawn care and regularly bringing in your mail, criminals will know that your home is occupied. 
---
WANT YOUR HOME TO FEEL SAFER? ABCO SECURITY OFFERS FREE CONSULTATIONS FOR ALL CUSTOM-DESIGNED SYSTEMS
Free Consultation
Get security tips automatically