Benefits of a Wireless Alarm System For Your Home
December 10, 2018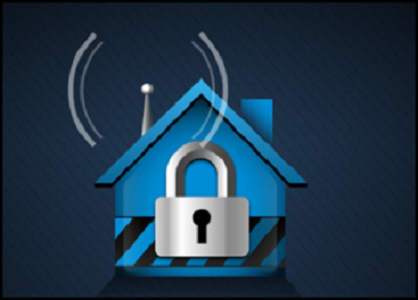 Prior to the advent of the wireless alarm system, homeowners who wanted security systems had to deal with a mess during installation. Wires, wires and more wires had to be touted through openings in the home's walls, ceilings and floors. These wires twist and snake out to master and secondary keypads, sensors, a noise-making alarm and into the home's landline telephone equipment.
Home security systems have come a long way since those early days. Homeowners can have a mess-free, wireless alarm system outfitted with window and door sensors, surveillance cameras and fire and carbon monoxide monitoring features. They can also add on home automation and remote monitoring via the Internet.
When weighing the option of a wireless or wired system, here are some of the primary benefits of a wireless security system.
Less Damage to the Home
Wired alarm systems require the technician to bore holes through various building components in order to run wires and cables for the system's components. Sometimes, the installer may, unintentionally of course, drill in the wrong place and cause damage to the home. A wireless alarm system installation results in a cleaner and safer job. The only wires required for the system connect A/C power!  Telephone lines are no longer used primarily!
Optimum Placement of Components
Wireless alarms system allow you to install security devices and components in the best locations, which is not always possible with its wired counterpart. You may want to position a motion detector or glass-break detector in a key spot, but wiring the component would be to labor-intensive or not possible at all. Wireless alarm systems permit precise placement of the device wherever you desire.
Faster Installation
The average hardwired alarm system installation takes about three to six hours. In contrast, you can have a wireless alarm system installed and fully functioning in one to one and ½ hours.
Interactive Features
A wireless alarm system provides home owners to add on interactive features like remote monitoring. Many people appreciate having the capability to access the system controls and monitor the system from anywhere in the world. You will need to have a mobile device, such as a smartphone or tablet, or a PC. This feature also requires an Internet connection. Whether you go on a business trip, visit your family or take a vacation, you can view video feeds from the system.

In addition, a wireless alarm system allows you to receive remote notifications based on pre-determined parameters. For example, you can have a notification alert sent to your smartphone or e-mail box if the fire or carbon monoxide alarm gets triggered. This allows you to take the steps to immediately address the situation. If you include a professional monitoring service, the company can notify the proper local authorities to ensure a quick response.
Professional Installation and Monitoring Services
Everyone likes to save money, especially DYI enthusiasts. Remember, having your wireless alarm system installed by a professional who understands the nuances of each component, and the best way to install it, provides you peace of mind. Whether you are in your home, or away, you can rest assure that you, your love ones and personal possessions have the best protection possible.
This same line of reasoning holds true for the question of a monitored or non-monitored system. A security system with monitoring offers better over-all safety. Although a non-monitored system will sound off if a fire breaks out or an intruder activates a motion sensor, it cannot call for help. A monitored wireless alarm system provides you full protection, whether you are at home or not, for a low monthly fee.
Free assessment
Get security tips automatically