Important Information for Spectrum Security Customers
January 17, 2020
ATTENTION SPECTRUM USERS. Spectrum security services beginning in February 2020.
THIS DISCONTINUATION ONLY AFFECTS THOSE WHO HAVE SPECTRUM//TIME WARNER//BRIGHT HOUSE SECURITY SERVICES. 
ABCO Security would like to make the transition easy by inviting these customers to join the ABCO family! 
FREE VISIT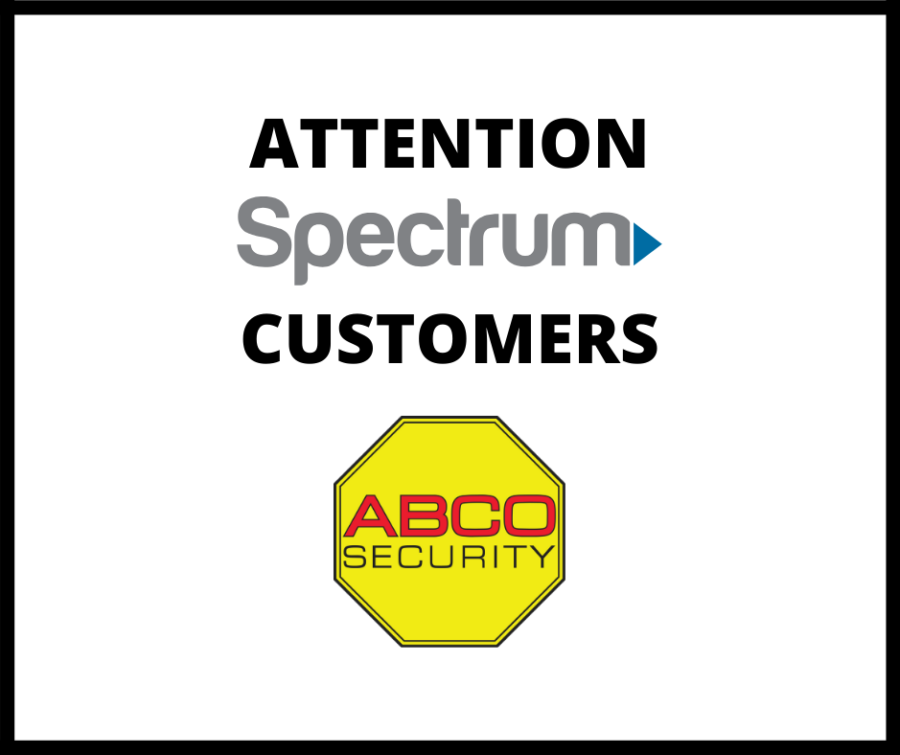 Spectrum which is owned by Charter Communications which acquired Time Warner Cable and Bright House Security in 2016. Along with the acquisition, Spectrum obtained security services. Spectrum is now discontinuing all security services beginning in February of 2020. In December, customers were notified of the upcoming discontinuation with this announcement. All products from Spectrum//Time Warner Cable//Bright House Security will not be eligible for reuse, return nor will these systems be compatible with any other security system.
Tips to Ensure Your Family's Safety
If you are being affected by the discontinuation, follow these tips for continued safety and security.
Always create an illusion that your home is occupied. Leave a television on or have automated lights to deter burglars.
Do not leave spare keys around your home! No hiding spot is the best hiding spot. Leave a spare key with a trusted neighbor or a close-by family member. 
Ensure that all locks are reliable and durable. Always lock your doors before leaving or before going to bed. If you have a sliding door, secure it as best as possible. Set a metal bar in the middle bottom track of the door slide. For glass sliding doors or homes with several windows, we recommend glass break sensors.
Install a security system. ABCO Security offers free consultations where our security experts visit your home, evaluate your current security needs and custom design each system so its unique to  your home!
Your old "Time Warner Cable" or "Bright House Security" signs can only fool burglars until they realize your home is no longer protected. A bright, new ABCO sign and window decals come with every new system!
ABCO Security Partners With Spectrum Customers
ABCO sympathizes with those who are losing their security provider but wants to ensure the safety in our community. We want to make the transition easy with a free quote!
Unlike many DIY security systems, ABCO Security is custom designed to each home and has security professionals to answer any question! From video doorbells to custom design alarm systems, we will make sure your home is safe and sound. Plus our team is right here in Prestonsburg, KY, making our services local and easy to work with! 
---
Schedule a Free Visit
Get security tips automatically