Installing Security: Why Professionals Do It Better
October 29, 2018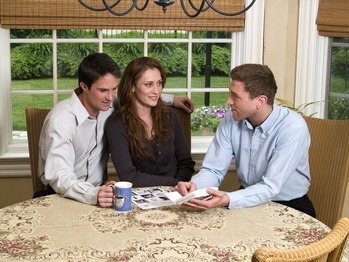 Protecting loved ones and assets is top-of-mind to homeowners and business owners alike. But how should you go about it? Those who are technologically savvy might be inclined to go to the Wal-Mart or Best Buy, grab some equipment and hit the ground running. How hard could it be, after all?
Before you spend hard-earned money and, most importantly, precious time and sweat equity, there are a few things you should consider when thinking of beefing up your home security. It could be that you would save a lot, in the long run, if you let the professionals at ABCO help you out.
System Design: The First Step to Fool-Proof Security
Should all doors and windows be fitted with magnetic contacts?

Where should the motion sensors go for maximum coverage and no blind spots?

What equipment should I buy, and what should I not bother with?

Should I go wireless?

What about cameras?
These are all questions that some might have when considering putting security equipment in their building. We do not always have the answers, and researching the "best bang for your buck" is often time-consuming and potentially frustrating.
The Security Consultants at ABCO Security are security experts. They are professional and thorough, doing a walk-through of your property or home with you. They will answer any questions you may have, but more importantly, they will ask questions, so that the system that is installed in your building is tailor-made for your unique needs.
The consultation, system design and proposal are all free of charge.You give input on what goes into securing your home, while also getting the benefit of ABCO's years of experience protecting homes all across Eastern Kentucky.
Hassel-Free Installation
Making time for improvement projects can sometimes be hard, and doing the work yourself even harder. These days, our most precious commodity is our time. When away from work, time is usually better spent investing in our families rather than going up and down ladders, fussing over putting holes in freshly-painted walls, or wrestling with misbehaving electronic equipment.
The staff in the Installation Department at ABCO Security is friendly, efficient and knowledgeable. They are background-checked and randomly drug-tested, insuring that your home and family are in good hands. From the initial contact by the Installation Coordinator to schedule your install, to the time the ABCO Security truck pulls away from your driveway, you will feel cared-for and confident that your business or home is safe and secure.
Service Is Key
Even the best-quality electronic equipment does not always work like it should out of the box. If it is store-bought and not working well, there is the hassle of returning it for something else, or worse yet, having to deal with the manufacturer to get a replacement. Even if the newly installed store-bought security system is in good working order and up and running, what is the benefit if it is not being monitored? You have just invested hundreds of dollars in what could be called a glorified noise-maker. Who calls the authorities when you are not home?
An ABCO Security installation is covered with a no-hassle, 90-day labor/1-year parts guarantee. All systems installed by ABCO are monitored by their UL-listed monitoring station, and serviced by their award-winning, local Customer Service Center. From design and install, to monitoring and service, ABCO Security offers a top-tier customer experience. Contact us to be free of the time-consuming and daunting do-it-yourself task, and let the professionals be the ones you trust.
Check out what home security systems we offer for your home, or schedule below to get started. 
Free home security assessment
Get security tips automatically