What's New In Home Security Systems?
January 07, 2019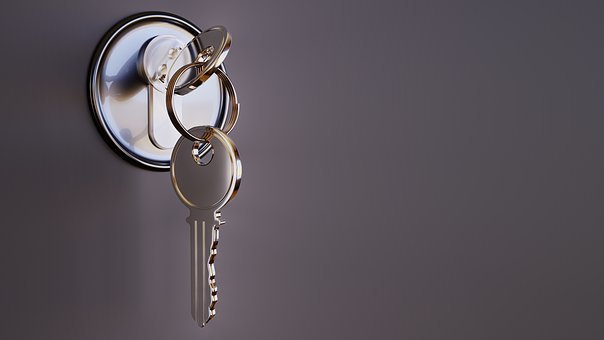 Home security technology has made some huge leaps forward over the past decade. While robotic police guards are not yet patrolling residential properties, homes are protected better than ever. Let us take a look at some of the best home security improvements of the past few years.
Residential burglar alarm systems no longer merely sound a warning when the property has been violated. Today's systems are monitored by professionals to give you and your family peace of mind. You can even monitor your home while away thanks to today's advanced technology.  You can easily control your home's security system and video surveillance system from web enabled devices, with a smart home automation system. Today's alarm system devices are wireless so all you have to do is log in and you can view live streaming video, record video, store video clips and take snapshots.
Did you know that a residential fire occurs nearly every minute in the United States? Aside from protecting your home from intruders, today's security technology also goes to great lengths to protect your property from fire damage. We have gone beyond far beyond simple smoke detectors. Today's home security solutions entail monitored smoke detectors that offer 24/7 support. This means that a central monitoring station will always be on hand to contact emergency personnel if a fire occurs on your property. It does not matter if you are at home, at work or far away on vacation. If a fire occurs, the monitoring station will be ready to reach out to the local fire station and other authorities. 
The best home security systems offer homeowners the ability to control locks, lights, thermostats and other safeguards and functions with touchscreen keypads. These keypads function as digital security control hubs that make controlling home safeguards and amenities incredibly simple and convenient. State of the art high resolution touchscreens usually have a built-in web browser as well. Homeowners can control their home's exterior and interior lights and the arming or disarming of locks from the keypad at will. They can even establish security and ambiance schedules to further customize the home's safety levels and comfort. Imagine setting a "scene" where the home's doors lock, the lights turn off, the thermostat is dialed down and the security system is armed at 11 PM on each weeknight. This is the type of remarkable home security customization that is available thanks to today's advanced technology.
Contemporary technology also lets homeowners arm their home security systems from afar. With a web enabled device like a cell phone, tablet or laptop, a homeowner can turn on his home's security system, turn it off, silence the system and check its status. They can even alter passcodes from a remote location in a moment's notice if the home's security is compromised. Homeowners have never have this level of extensive and intimate control over their properties' safety. They can even add and delete users and coordinate the transmission of e-mails and texts in response to specific events. Cameras positioned within the home can also be accessed so that pet owners can ensure the well being of their furry friends. Keeping a watchful eye on one's home, pets and valuables while away is absolutely priceless. This is the the peace of mind that every property owner deserves.
free assessment
Get security tips automatically