Security Solutions for Churches
January 08, 2020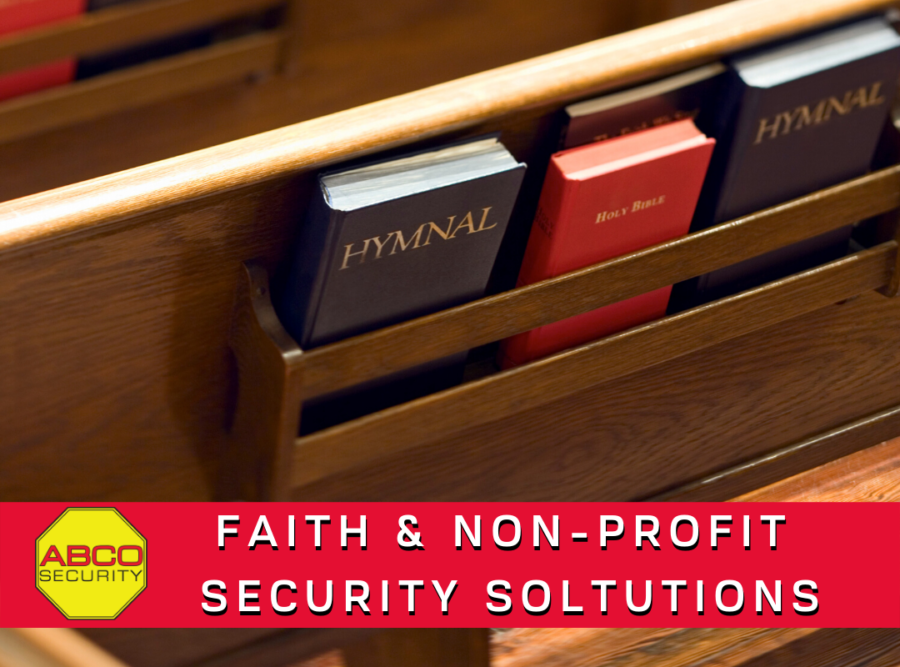 Security in the church is essential for the growth and safety of the community. Regardless of the size of your church, safety should be the top priority to ensure the safe space to worship and learn. Though we should not be consumed with fear, we should use our wisdom to plan for the unexpected. To ensure that your community is safe and secure, use these helpful tips to build your security plan. 
Security Options
At ABCO Security, we have integrated systems which means you can implement that solutions you need now, then easily expand as your church grows.
Verified Intrusion Detection: Monitor your system for break-ins 24/7.
Video Surveillance: Monitored cameras can help provide an account of what happened in case of theft, injuries and other incidents.
Fever-Detection Cameras: Keep your church community healthy and safe by performing fever screenings as members walk through your church or organization.
Access Control: Manage and automate the schedule of locking and unlocking doors.
Monitored Fire Detection: Keep your members, visitors and church safe! The fire department will be called as soon as the fire alarm rings! 
5 Actions to Start Today
Draw Attention to Exits: People often try to go the same direction they entered when an emergency occurs. In a large congregation, make a note to point out all the exits to your congregants!
Create Clear Regulations: Have a clear protocol for handling money. People in groups rather than alone could help with accountability.
Child Safety: Parents should have the assurance knowing their children are safe and sound. The children center should have a check-in area that has a barrier to keep unauthorized people out of the kid's area.
Have Emergency Lights: Ensure emergency lights are installed and tested regularly.  
Prayer: Don't forget about church safety in your thoughts and prayers! Use team prayer to help with church safety.
---

Schedule Free Visit
Get security tips automatically