Storm Proofing Your Security System
July 02, 2020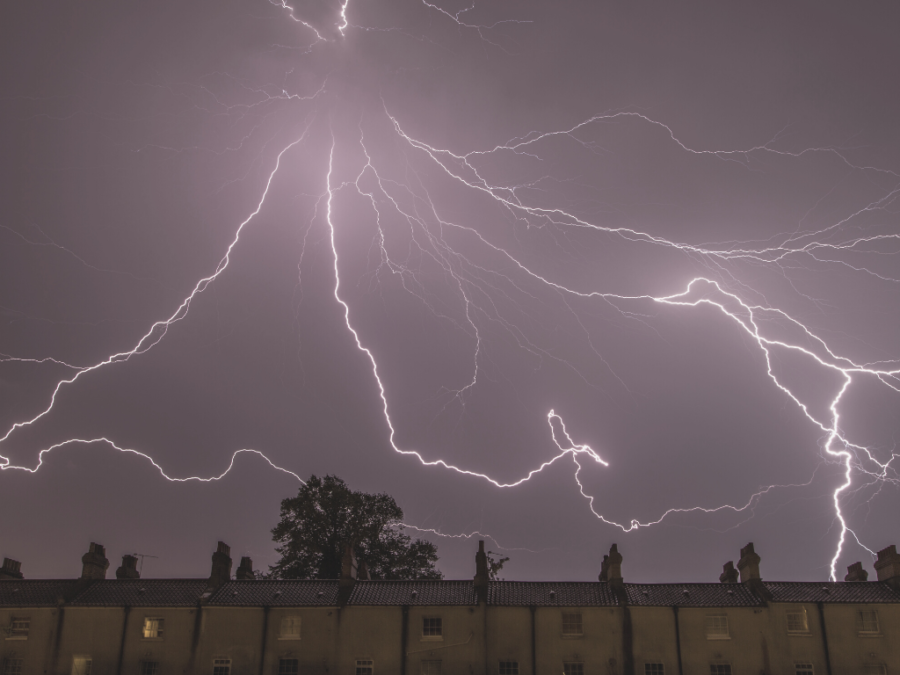 As storm season barrels towards us, unique challenges face your security system! Lightning, wind, and rain have the potential to damage your security cameras if you haven't taken the proper steps to waterproof and surge proof them. How can you protect your system against these challenges? Our team has provided a breakdown below on how to prepare, survive, and keep your home, business, and employees safe during storm season. 
Schedule Free Consultation
Protect Your System
Weather-proofing is very crucial to the lifetime of your security system. In areas where storms are a constant threat, you must plan ahead when selecting a security system and then caring for your system. There are two main threats you should protect your system from; lightning and water.
Preparing For The Storm
Before you start weatherproofing, you should remember that wireless systems with remote capabilities are ideal for areas with frequent storms. A wireless system eliminates potential hazards and limits burglars tampering with your system. During storms where you potentially have to evacuate your home or business, you can still keep an eye on what is going on during the storm itself and know that your system will be on whether lines are cut or electricity goes out!
Weatherproofing Your System
The first thing you can do to weatherproof your security system is to identify the areas in your property that will endure specific amounts of rain. One way to do this would be to go outside during light rain and take notes of where water spills off of the roof or rushes through construction areas. One of our security professionals can assist you in identifying these locations so you know how to avoid these areas and still optimize your security coverage. Schedule your Free Consultation Now 
As your security system gets older, there may be some updates that our team can provide to ensure your system is working properly and prepared for storms. If you are a current customer, schedule a service visit by calling (606) 886-6586. Full-service packages are available and are ideal for areas that expect heavy storms. 
Before The Storm
Now that you have taken the steps to prepare your security system for storms, you need to make sure during storm seasons that your batteries are fresh. Batteries should be changed every 3-5 years in order to have peak coverage. Call our service department to change your batteries (606) 886-6586.
Preparing for the unexpected is key! If your facility is very tall, has trees taller than the building less than 10 feet away from its structure, or  in an area with a high lightning strike, installing a lightning rod is recommended. Lightning suppression installation can be a good precaution to protect the system. Lightning can also cause power outages, so a larger battery back-up is recommended for heavy storm areas.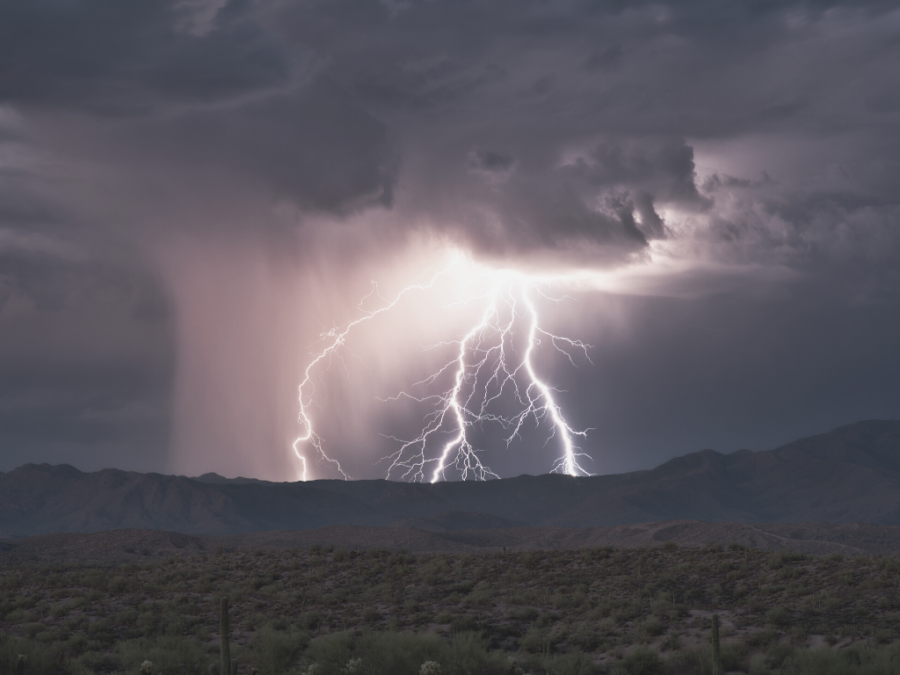 Again, choosing the right system will limit issues. For instance, cellular backup will continue to communicate to our monitoring systems when phone or internet lines are damaged. Though cellular towers can also be damaged during severe weather, the advantages to cellular alarm monitoring are endless! 
Reliable Systems! Mobile networks tend to be more resilient in withstanding a major storm or natural disaster while landline cables are vulnerable to the severe weather. 

Cellular alarm monitoring is safer! No more burglars tampering with your system and have a better connection to your alarm company! Even when living in an area with poor cell service, in many cases the cell communicator is still able to maintain a consistent connection.

Great Coverage! A provider's landline network is limited whereas the coverage area for cellular is widespread. 

Speed is everything in an emergency! Cellular monitoring sends alerts faster than landlines to 
Ask your ABCO Security representative about cellular alarm monitoring or switch today!
Learn More
Choose the right security company to take care of your alarm monitoring needs!
After all, more reliable and quicker cellular communication can only do so much. Your security company should respond to emergencies and dispatch personnel to truly make the most of switching to cellular alarm monitoring! When you partner with ABCO Security, we put your needs first and make sure your business is protected! 
Schedule your free consultation today to evaluate your business' current safety from severe storms.
SCHEDULE NOW
Get security tips automatically