Why Should I Install a Security Camera System? A Prestonsburg Tech Explains.
October 22, 2018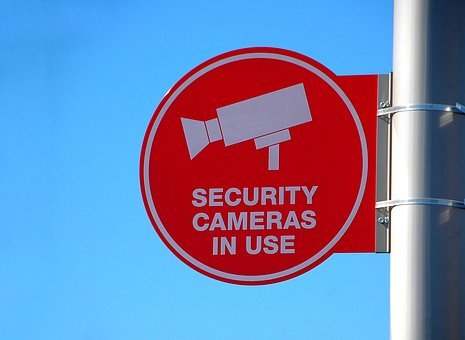 Security camera systems are an invaluable component of any complete home or business security system. Motion sensors and alarms are wonderful at alerting your security company of intruders or random mishaps within your building. Security camera systems, on the other hand, provide a whole other set of advantages and benefits. Here are five surprising reasons to install a home security camera.
Schedule Appointment
1. Keep An Eye On The Kids
If your teenagers are often at home unsupervised for stretches of time, security camera systems allow you to unobtrusively check in on them from a remote location. Being able to confirm for your own eyes that members of your household and staff are safe and sound is reassuring.
If you have elderly family members who receive home care, security cameras enable you to ensure they are at peace and being well cared for while you're away.
2. Keep Underage Hands Off
Combine motion detection with in-home cameras to ward against underage family members entering spaces they shouldn't, such as gun or liquor cabinets. Just the knowledge of the cameras and the detectors is often sufficient to prevent any such attempts.
3. See Spot Run
Many of our ABCO Security team members have family pets we love like people. We know how deep are the bonds between master and puppy. But we also know how rambunctious and mischievous the average dog or cat can be.
A security camera is just the tool for monitoring your pet's activity while you're out of the house. This serves as a tremendous advantage to the end of keeping your pet safe and out of harm's way or anyone else's way - especially concerning exotic pets.
Schedule Appointment
4. Bag The Bad Guys
Do a keyword search via any video search engine, and you'll discover actual video of business and homeowners intercepting burglars in mid-crime. While the thought of intruders is dreadful, it is a reality.
How did the homeowners in these videos intercept the burglars? In each case, home and business owners checked up on their own property via live feeds from their home security camera systems. By alerting the authorities while the burglary was in process, they thwarted the villains and suffered no loss of property.
Now, imagine taking your family on vacation while having live access to your home and property via camera? At last, you can enjoy a truly no-stress vacation and be in two places at once - so to speak.
5. Ka-ching!
Installing security camera systems increases the overall value of your property. It sends a positive message to your neighbors and instills a sense of safety and security within prospective buyers. It shows you're prudent and that your home is well protected, two factors that translate psychologically into your home's perceived and actual value.
In this sense, security camera systems are a minor investment in your home whose returns are quantifiable and quite impressive.
Other Features to Consider
Your new ABCO security camera system can provide live streaming video, or with it you can:
record video
store clips
and take snapshots
You can also get set up to receive text or photo email notifications when an event occurs. Better safe than what? You know the old saying. At ABCO Security, our business and pleasure are the same: Helping to keep you safe. It's more than cameras or business. It's about your peace of mind. We're happy to contribute.
Sign up for a free video assessment
Get security tips automatically