Stay Safe While Cooking on Thanksgiving
November 19, 2018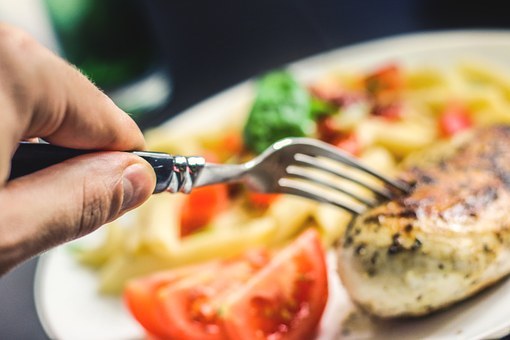 The Thanksgiving and Christmas holidays mean lots of family dinners, holiday parties, and baking. Since you are using your kitchen more during this time of year, safety is especially important. Here are a few tips that will help you get through the end of the year without an incident.
Stay Focused
With so many things going on, it can be easy to become distracted while cooking. As such, you must be extra diligent in making sure you remain focused on whatever dish you are preparing. Use timers to remind you of important things, and avoid multi-tasking or watching television. It is also a good idea to have a working smoke detector on hand just in case you do find yourself getting sidetracked.
Supervise Children Carefully
Children enjoy helping with holiday baking, and always seem to be in the kitchen during this time of year. In fact, churning out baked goods may be something of a family tradition for you. That doesn't mean you shouldn't supervise children carefully to ensure they do not get burned on the stove. You should also closely monitor their use of knives, and keep cords out of the reach of little ones.
Keep Things Clean
You also do lots of shopping this time of year, which means you are likely carrying in lots of bags and packages. It can be very tempting to leave these on your counters or in the floor where people can easily trip on them. Should a fire break out, it could quickly spread if there are flammable objects near your stove. Although it takes a few extra minutes to pick things up, doing so can nonetheless go a long way whenever it comes to ensuring your safety.
Use Good Cooking Habits
A surprising number of house fires result from baking or deep frying turkeys. While you may be tempted to leave your turkey in the oven overnight, this is not recommended, even if you have a working smoke detector in your kitchen. In fact, your oven should never be left unattended any time you are baking. Deep frying turkeys should always be performed outdoors in an open area away from flammable objects such as brush or woodpiles. Having an operable fire extinguisher on hand is recommended as well.
Consider Monitoring
Cooking isn't the only hazard you'll face during the Christmas season. The number of home break-ins are higher during December, and the risk of fire also increases with the use of holiday lights and fireplaces. A smoke detector will be of little use if you are away, but home monitoring services can alert authorities in the event of an emergency, greatly reducing your losses.
These tips will keep everyone in your family safe during the holidays. Keep them in mind, and your season is bound to be just a little bit brighter.
free assessment
Get security tips automatically