When's The Best Time to Buy a Home Security System? A Prestonsburg Security Tech Explains.
February 18, 2019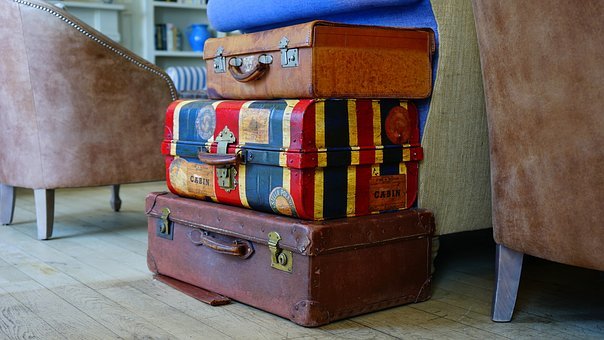 If you own a home and do not have a home security system, you have likely wondered when the optimal time to install one is. Many life events and scenarios that make owning a home security system a must have. Don't wait until it is too late to install a home security system.
You Purchased Some High End Items
If you have recently invested in a large flat screen TV, an expensive video game console, new computer or a sweet new car or motorcycle do not let them sit in a house that is only protected by a door lock. Your house and your garage both have windows that thieves can see through. People will see you unloading your new items as you bring them from your driveway into your home and they will also see the boxes next to the curb on trash day.  Take the extra precaution and invest in a home security system to protect your new belongings.
You Have A New Addition to the Family
New mothers and fathers have enough to worry about when bringing home a newborn.  A new security system would give you additional peace of mind that all is well within your home.  In addition, camera systems may be set up via your home security system that allow you to monitor your newborn from another area of the home.  
You Have New Neighbors or Roommates
If you rent out a room of your home or apartment to a new roommate or if you have new neighbors, you should take precautions. They are strangers and you do not know their full background. They might be careless and leave your front door unlocked when they leave. The results can be disastrous. An alarm system will serve as a helpful reminder to keep things secure. Also, keep in mind that your new neighbors might not realize that the large truck parked outside of your house is not the monthly maintenance crew but a couple thieves looking to strike.
You Are A New Homeowner
If you have recently moved into a new home, this is optimal time to install a new security system.. Burglars specifically target new homeowners as the neighbors can not differentiate a thief from the new homeowner's friends and family. Burglars also know that most new homeowners are slow to install a security system in the home. They view it as the perfect opportunity to strike quick and take your belongings right after you have gone to all that trouble to move them in.
You Bring A Pet Into The Home
Although some homeowners buy a dog to act as another layer of home security, puppies are not yet capable of acting as a meaningful deterrent. Sure, your puppy might have a loud bark but he is not yet big enough to ward off an intruder. This is the perfect time to install a home security system. Your puppy or kitten is extremely sensitive and vulnerable for the first year or two of his life and you should take every step to protect his well-being.  Fire protection may be added to your security system that will alert the fire department of an incident even when you are not home.  This gives your pet the best chance to be rescued before it's too late.
You Are Hitting The Road
You have earned your vacation. Before you hit the road, safeguard your valuables by installing a home security system. Keep in mind that thieves know how to determine if you are on vacation. If you do not put a hold on your mail, it will accumulate in your mailbox. If you post anything about your vacation on social media, the whole world can see it. There are also indicators like having no garbage at the curb on garbage collection day. 
Do not let a burglar strike you when you are most vulnerable. If you invest in a home security system that is continuously monitored, you will be able to relax while you are on vacation. It really gives you the peace of mind that you deserve.
free assessment
Get security tips automatically